AMO Radio Show-Blog Talk Radio
Listen to internet radio with Artist Mentors Online on Blog Talk Radio
with Kevin Macpherson and Linda Fisler
Studying Past Masters with Allison Malafronte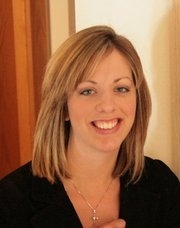 Allison Malafronte, of American Artist, Artist Daily, Weekend With the Master Organizer and Art For Thought columnist will be joining us for an exciting 30 minute interview. We will be discussing how important and thought provoking studying the past Masters are. We'll explore how Allison identifies the Masters she writes about and her insights on them.
We will also discuss the upcoming Weekend With the Masters seminars and her work at American Artist, Artist Daily and all the other duties she has.
Join us to discover the mysteries and magnificence of our Past Masters with Allison Malafronte on June 10 at Noon Eastern time.
Very easy to join us!
Call in number to speak with the host
(760) 542-3932
skype
Just link to the following: http://www.blogtalkradio.com/artistmentorsonliine/2011/06/10/studying-past-masters-with-allison-malafronte
Link to the past show with Kevin on May 27th show
http://www.blogtalkradio.com/artistmentorsonliine/2011/05/27/amo-blog-radio-preview-of-upcoming-shows
Here is the link to the iTunes podcast for May 27th show--(can load it down to ipod or iphone): http://itunes.apple.com/us/podcast/amo/id441279651
All shows are taped if you can't listen live.
We hope you can join us!!

---
« Kevin paints Charleston, SC (Come join him one day) | Main | Listen to internet radio with Artist Mentors Online on Blog Talk Radio, June 17 »
---
---