KEVIN MACPHERSON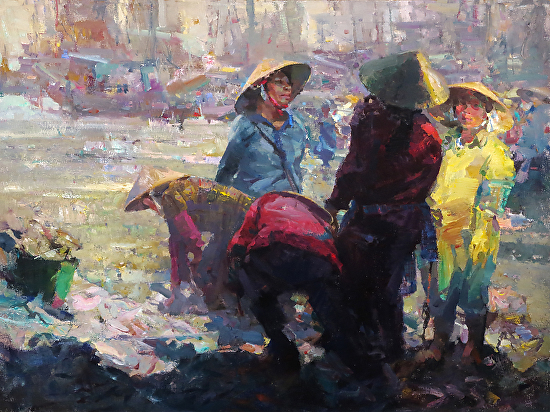 "Bai Hai Fish Sellers", 39" x 51", oil painting
This painting will be shown at the 104th California Art Club:
Annual Gold Medal Juried Exhibition at the USC Fisher Museum of Art.
Artist's Gala Reception
Saturday, March 28, 2015
6:00 PM to 9:00 PM
If interested in receiving newsletters periodically, contact us and
I will put you on the list.
We don't bombard you with a bunch of emails.
Click below to view each section