"Catalina Eucalyptus"
Notice: Shipping department for books and dvd's will be closed
from November 1 thru February 14, 2014.
Sorry for the inconvenience. Please order by October 31, 2013.
Remember the Holidays are just around the corner.
Breaking News:
American Impressionist Society
14th Annual Juried Exhibit
Charleston, SC
Congratulations Kevin
Southwest Art Magazine
Master Artist
Award of Excellence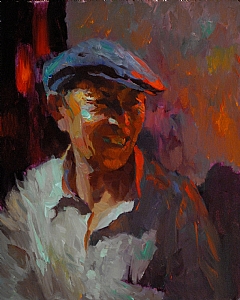 "Shanghai Nights", 20"x16", oil on Canvas
Macpherson might tell you about his passion for travel and about his total immersion in the culture, language, and art of China. He has made eight trips to the country, and after each journey he has returned to his Taos, New Mexico studio filled with ideas, images, inspiration, and motivation. He has also brought back fresh material for studio paintings, a new book, and charitable work on behalf of the children of China.
Click below to view each section
View More Paintings | Recent News and blogs | Workshops